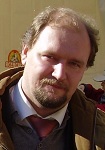 Sergiy Gerasymchuk commenting for Bloomberg
(Bloomberg) — Within the course of a few frantic hours on Thursday, Ukrainian President Petro Poroshenko won conditional reprieves from bloodshed and bankruptcy. Now he's got to win back an increasingly unhappy electorate seasoned in revolution.
The pro-Russian insurgency in the east and a collapsing economy have consumed Poroshenko's nine months in office, leaving little time to implement the sweeping changes demanded by the protesters who ousted his predecessor a year ago. His campaign to end what he's called Ukraine's "total corruption" hasn't led to the prosecution of a single senior official.
With the war's death toll surpassing 5,000, the hryvnia in free-fall and inflation topping 28 percent, almost half of Ukrainians say a "third Maidan" is likely, according to a poll released Thursday. Maidan, Kiev's Independence Square, was the heart of the rallies that led to Viktor Yanukovych's ouster last February and the Orange Revolution a decade ago.
"Maidan was essentially about dignity and honesty, but this is not how the post-Maidan government is treating its people," said Balazs Jarabik, a scholar focusing on Ukraine and other eastern European countries at the Carnegie Endowment for International Peace.
Poroshenko's approval rating has fallen below 50 percent for the first time, according to the survey, which Kiev-based R&B Group conducted before Ukraine signed a cease-fire with Russia and a $17.5 billion bailout deal with the International Monetary Fund. The poll, of 1,500 adults outside the contested Donetsk and Luhansk regions from Jan. 26 to Feb. 6, has a margin of error of 3 percentage points.
Career Risk
Forty-six percent of Ukrainians said they're unhappy with the president, versus 45 percent who said he's doing well. His approval rating reached a high of 57 percent in September, when the ill-fated first cease-fire deal was struck and only 29 percent disapproved of his actions. Prime Minister Arseniy Yatsenyuk's approval rating is even lower: 40 percent.
The dissatisfaction may only increase once the Ukrainian public has a chance to digest the details of the truce Poroshenko reached with Russian President Vladimir Putin and the leaders of France and Germany, said Igor Bunin, director of the Center for Political Technologies in Moscow.
"He's staking his political career on that deal, which he accepted knowing full well that he'll be criticized for it at home," Bunin said by phone from the Russian capital.
Fighting Continues
There are already signs that the truce, which comes into force at midnight on Saturday, may be untenable. Fighting intensified Friday around the strategic hub of Debaltseve and the key southern port of Mariupol as rebel and government forces sought to maximize their territory.
Even if the cease-fire agreement is honored, it leaves a chunk of Ukraine's lengthy border with Russia in rebel hands for now. Poroshenko needs to deliver on concessions to regain control of the frontier he says Russia is using to pour weapons, equipment and soldiers into the country. Under the terms of the deal, Ukraine needs to get the consent of the insurgents, to hold new elections in the disputed regions and to adopt a new constitution that gives them more power.
Poroshenko's promise to change the constitution isn't one he can fulfill alone, since that power is held by parliament.
"The president can say he managed to reach an agreement, but in the end, parliament decides on constitutional reform, on so-called decentralization, on the very concept of Ukrainian territorial integrity," said Sergiy Gerasymchuk, director of international programs at the Kiev-based Strategic and Security Studies Group.
Skeptical Investors
Poroshenko is also struggling with the deepest recession since 2009, foreign reserves near a record low of $6.6 billion and the world's worst-performing currency.
As part of its deal with the IMF, Ukraine pledged to push through measures that will likely be unpopular in the short run, such as further increases in energy prices, restructuring banks, overhauling state companies and cracking down on graft.
While the country's dollar bonds gained to a three-week high after the IMF accord was announced, they trade at less than 60 cents, showing how skeptical investors are about getting their money back. Debt prices fell on Friday.
"Ukraine will make those reforms that are needed for financial and economic stabilization of the country," Yatsenyuk told reporters in Kiev. "This reform program isn't for the IMF. It is a reform program for Ukraine."
Broken Promises
Seeking to improve on 144th place among 177 nations in Berlin-based Transparency International's Corruption Perceptions Index, Ukraine's government last year picked investigative journalist Tetiana Chornovol to lead an anti-graft body. But she quit in frustration, citing a lack of political will to conduct "a full-scale war" on corruption.
The country of more than 40 million people has been in tumult since December 2013, when Yanukovych reneged on his promise to sign an EU trade agreement, the first step toward membership, in favor of deeper integration with Russia. That sparked mass demonstrations that choked Kiev's city center for months and led to the deaths of more than 100 protesters.
Ukraine was rocked further in March by Russia's annexation of the Black Sea peninsula of Crimea and the ensuing conflict in Luhansk and Donetsk, where ethnic Russians are the majority.
While Poroshenko has fired some senior officials accused of corruption, none have been prosecuted. He's also been slow to make good on other promises, such as selling the Roshen confectionery company that made him a billionaire. He's also named people who've gotten rich in Ukraine's economic system to senior positions, such as media magnate Boris Lozhkin and poultry tycoon Yuriy Kosyuk.
What happens next is impossible to predict because political developments in Ukraine "can't be foreseen by anyone," said Gleb Pavlovsky, a former Kremlin adviser. What's clear, though, is that Putin will continue to exert influence over Ukraine, complicating Poroshenko's efforts to move closer to Europe and the North Atlantic Treaty Organization.
"Russia considers Donestk and Luhansk as its base for influencing Ukraine," said Alexei Makarkin, deputy head of the Moscow-based Center for Political Technologies.
To contact Bloomberg News staff for this story: Ott Ummelas in Tallinn atoummelas@bloomberg.net; Olga Tanas in Istanbul at otanas@bloomberg.net
To contact the editors responsible for this story: Hellmuth Tromm athtromm@bloomberg.net Brad Cook, Balazs Penz