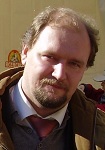 Sergiy Gerasymchuk – comment for Kyivpost
The corrupt rule of liberal pro-European parties in Moldova has created an opening for pro-Russian forces, who are instigating anti-government protests.
The protests in Moldova first erupted last spring, but turned violent on Jan. 20 when demonstrators in Chisinau broke into the parliament building, pulled out furniture and set it on fire. The flare-up was triggered by the appointment of Pavel Filip, a former technology minister, as the prime minister in the nation of 4 million people.
During the parliament break-in, 31 people were injured, including 27 police officers and Liberal Party leader Mihai Ghimpu. Police sprayed the protesters with tear gas, according to local media reports.
The ongoing protests started after $1 billion from Moldova's three largest banks went missing in November 2014, spurring allegations of top-level government corruption.
The demonstrations have attracted political parties across the ideological spectrum.
On Jan. 21, nearly 5,000 protesters gathered near the parliament building for a rally, demanding snap parliamentary elections and removal of Filip's government.
Filip is believed to be a proxy of Vladimir Plahotniuc, a lawmaker in the Democratic Party and the country's richest entrepreneur, whose net worth Forbes estimated in 2010 to be $2 billion.
Moldovan political analyst Oazu Nantoi says that the Moldovan parliament is effectively controlled by Plahotniuc who, "with the help of corruption and blackmail, managed to bring together a majority" in the parliament that voted on Jan. 20 to approve a new government.
"The situation will remain the same till the parliamentary elections of 2017," the analyst said.
History of Moldovan political crisis
Nantoi says that numerous corruption scandals and the slow pace of reforms in recent years have cut into the popularity of pro-European parties represented in parliament.
"Our parliament is rapidly losing legitimacy and reputation in society. These are preconditions for social unrest," Nantoi added.
Moldovans have an average monthly salary of $230, making it one of Europe's poorest countries.
The unrest reached a fever pitch after last spring's discovery that $1 billion went missing from banks Unibank, Banca Sociala and Banca de Economii. According to a report by Business New Europe, Plahotniuc is owner of the offshore companies that were involved in the scheme to withdraw money from Moldova.
Plahotniuc denies the allegation and accused his longtime political opponent Vlad Filat, a Moldavian businessman and politician, founder and member of Liberal Democratic Party of Moldova, of stealing the money.
Last year on Oct. 15, the Moldovan parliament stripped Filat of his immunity as a member of parliament. He was arrested and charged with illegal withdrawal of the money from the banking system. Filat has not responded to the allegations.
Criminal investigations against Filat were the result of his political confrontation with Plahotniuc, according to Anatol Tiranu, director of the Politicon analytical center in Chisinau.
The pro-European civic initiative Dignity and Truth organized rallies to force the government to resign and to bring to justice those who stole the money from Moldova's banking system. Last autumn, the pro-Russian Socialist and Nasha Partiya (Our Party) left-wing parties joined the protests.
Demonstrators on Oct. 29 pressured parliament to dismiss Prime Minister Valeriu Ion Strelets, who is also a head of Moldovan Liberal Democratic Party. Three months later President Nicolae Timofti nominated party member Filip for prime minister.
Filip's appointment was met with boos from Socialist Party members, who also blew whistles and blocked off part of session hall. In the end, Filip announced his Cabinet.
Russia's interest
The corruption scandals and suffering economy under the rule of pro-European parties gave an opening for the Kremlin, including the pro-Russian Socialists Party led by Igor Dadon and the populist Our Party ruled by Renato Usati. Both leaders regularly visit Moscow.
The leftist parties intend to take part in further protests in order to achieve early parliamentary elections.
Analyst Nantoi remains skeptical about early parliamentary elections but says that "political protests will be transformed into a long-lasting stage. It's possible that they will last until 2017 when ordinary parliamentary elections will be held."
Challenges for Ukraine
Ukraine may be confronted with a number of security challenges due to the political instability in Moldova.
A report by the Da Vinci Analytic Group released on Jan. 16 says that Usati's pro-Russian party has big support in Gagauzia, the autonomous region in southern Moldova bordering Odesa Oblast, where 27,000 Gagauzians live.
Another potential security threat can come from the separatist Transnistria enclave, where a Russian military base with nearly 20,000 tons of ammunition and more than 1,000 Russian servicemen are located.
Serhiy Herasymchuk, head of international programs of the non-profit Strategic and Security Studies Group, says that Transnistria may ask Moscow to send additional military forces to strengthen the border.
"In this case Russia could redirect its military aid from Crimea by air which means that Russian aviation will violate Ukraine's airspace," Herasymchuk says. "But it is still unclear what Ukraine could do with it since we are not Turkey to be able to 'afford' to shot down a Russian military aircraft."
Snap parliamentary elections and the possibility that a pro-Russian coalition could rise to power is another challenge for Ukraine. "In this case we will have a country on our western boarder oriented not to Brussels but to Moscow," Herasymchuk added.
Kyiv Post staff writer Nataliya Trach can be reached at trach@kyivpost.com
Read at Kyivpost